The High Castle in Füssen
Perfection in Illusion Painting
High above the city of Füssen is the Hohe Schloss. Once it was the summer residence of the Prince-Bishops of Augsburg. Today it houses the branch gallery of the Bayerische Staatsgemäldesammlungen and the Städtische Galerie. The Hohe Schloss in Füssen is one of the most important secular buildings of German late Gothic and not just a view of the interior: Unique illusionary paintings can be discovered in the inner courtyard.
In 1291, the Bavarian Duke Ludwig der Strenge illegally began building a castle. The bishop of Augsburg stopped the construction work, acquired the castle hill and had the unfinished castle extended to the seat of an office. Between 1489 and 1504 Bishop Friedrich II von Zollern had the castle completely redesigned, the result is still visible today. During the secularisation, Füssen Castle fell to the Kingdom of Bavaria. Today it is used as a tax office and museum.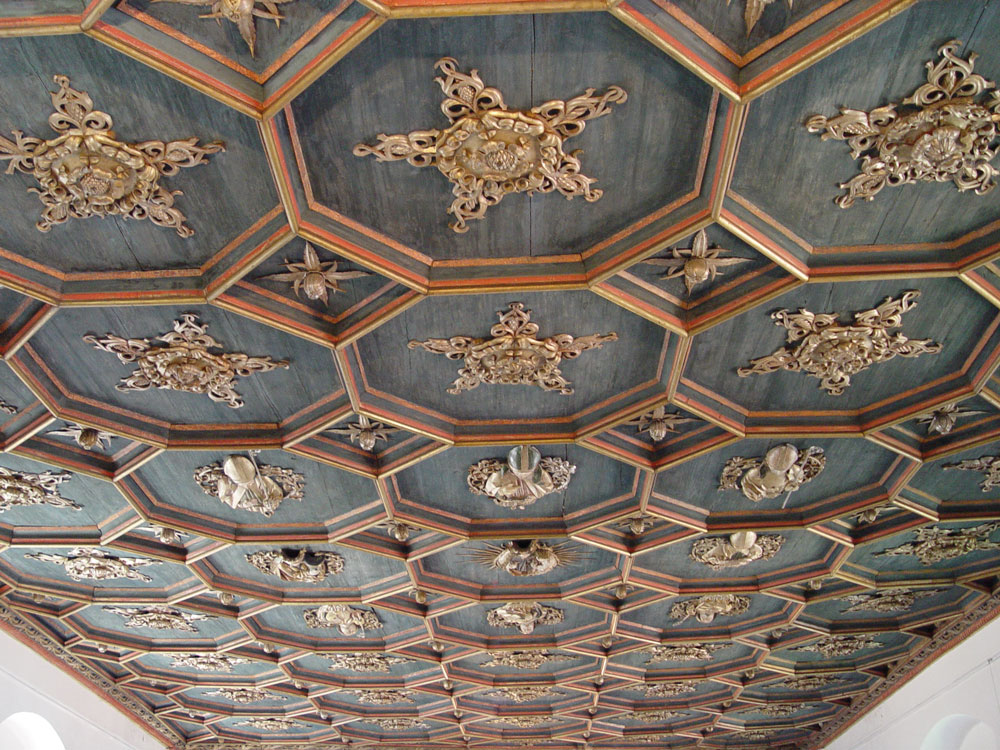 In addition to the state collections of paintings, the battlements and towers of the monument are also of interest. From the battlement it goes up into the gate tower up to the sixth floor. The view from here to the city and the surroundings is unique.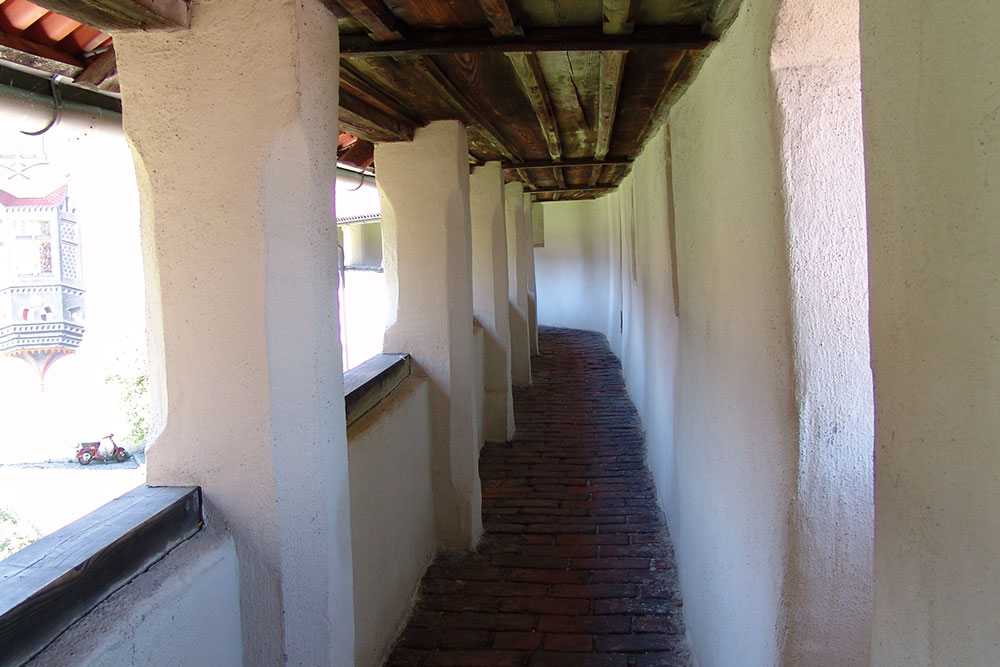 The drop tower can also be visited. Once upon a time there was a dungeon. The clock tower of the High Castle can also be climbed. The Veitskapelle belongs to the Hohe Schloss Füssen. It is probably the highest castle chapel in Germany where you can get married.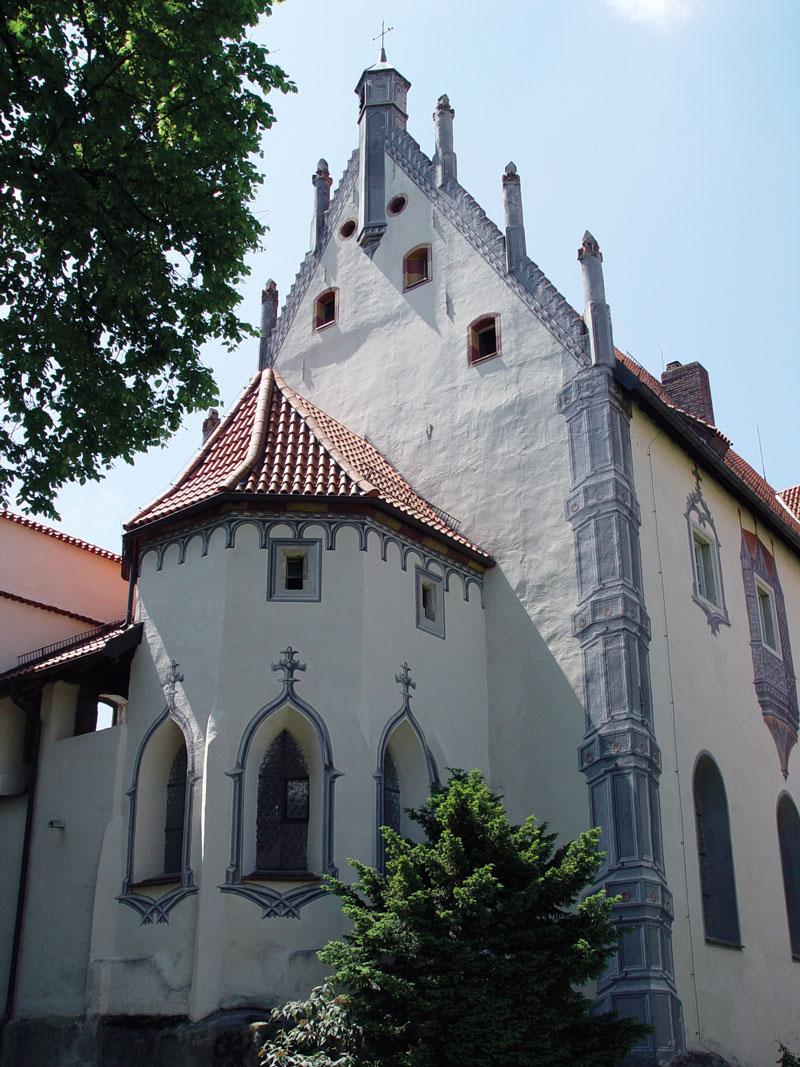 The museum in the High Palace houses the branch gallery of the Bavarian State Painting Collections. The late Gothic panel paintings and sculptures offer an excellent overview of the art of the 15th and 16th centuries in the Allgäu and in Bavarian-Swabia. The life of Saint Magnus is also told here on five boards. The jewel of the museum is the "Knight's Hall" with its carved coffered ceiling.
The newly laid out terrace garden with many medicinal and aromatic plants, which were already in use in the Middle Ages, is also worth a visit.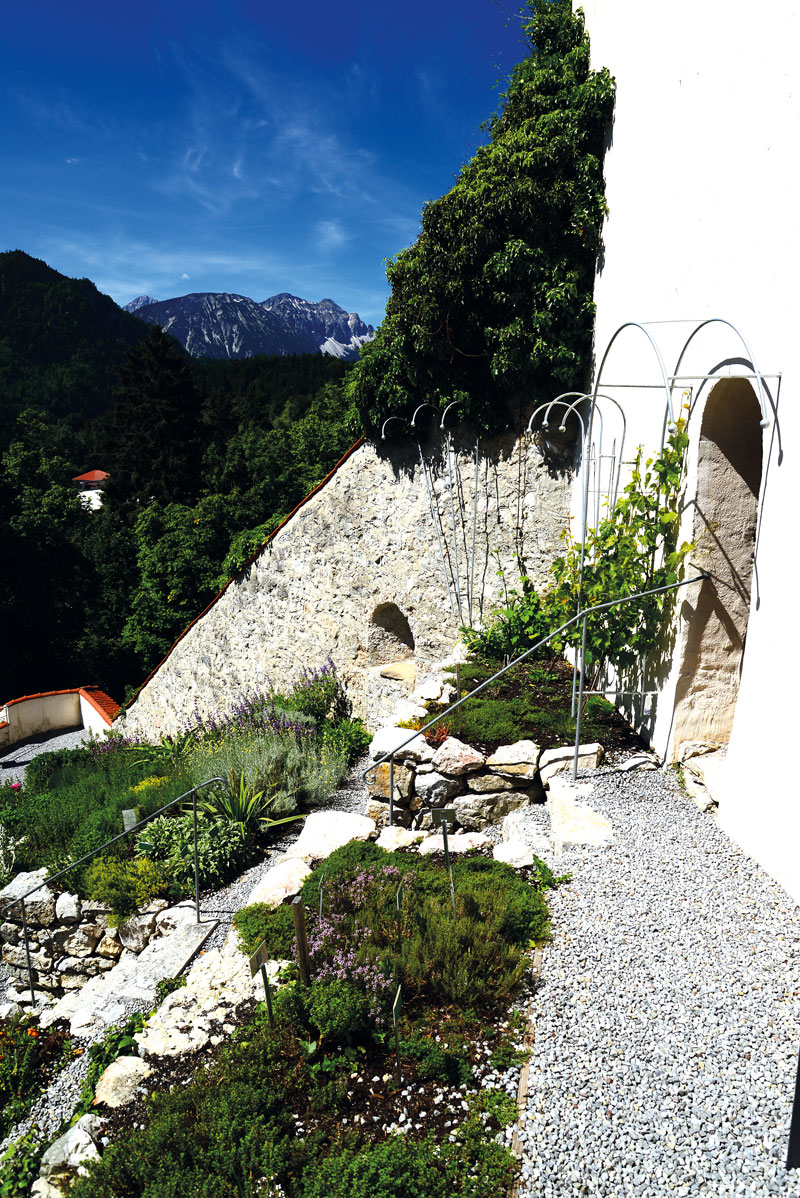 The High Castle is open at the following times:
April to October: Tuesday to Sunday from 11.00 to 17.00.
November to March: Friday to Sunday from 13.00 to 16.00.
Reservation:
Phone: 0 83 62-90 31 46