The Church of St. Stephen and its monastery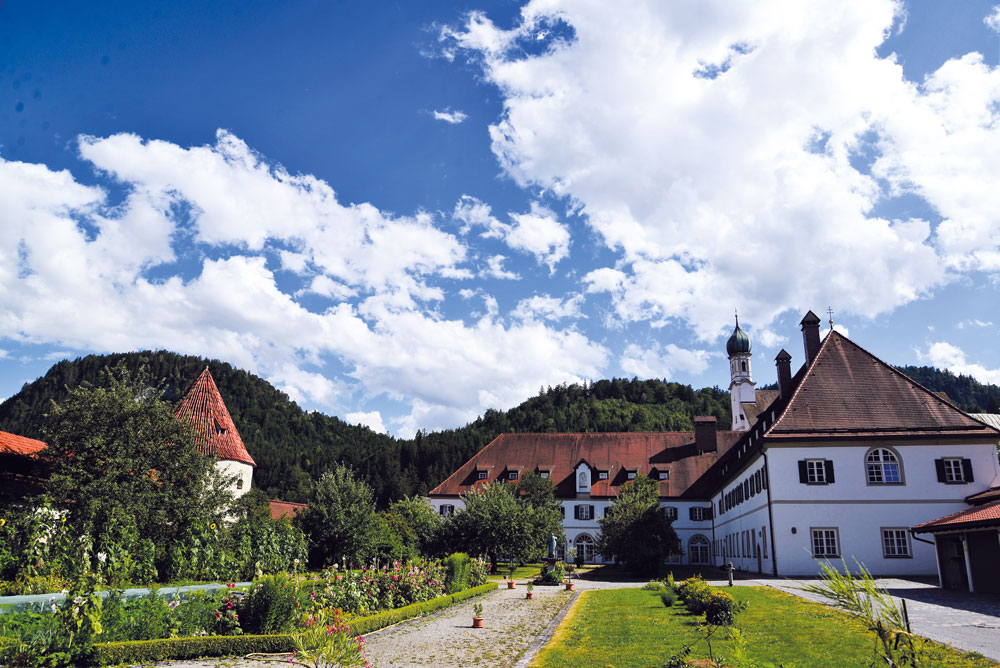 In the church of the Franciscan monastery the Holy Mass is celebrated daily. In the early Middle Ages, the Reichshof Church of St. Stephen stood on the site of the monastery church. The Franciscan monastery connected to the church was founded in 1628. The church was rebuilt between 1763 and 1767 and was furnished in the rococo style. The monastery in Füssen is one of the most beautiful monasteries in the German Franciscan Province because of its magnificent Alpine panorama, with its mountains and lakes, churches and castles and many other sights.
Currently 12 Franciscans live in Füssen. The first Franciscans came from Reutte in Tyrol and built the monastery in 1628 at the request of the citizens of Füssen. In 1836 the convent was incorporated into the Bavarian Franciscan province.
In 1979 the Diocese of Augsburg took over the property rights and renovated the monastery and church.
Today the convent is a preferred place of life for older confreres who spend the rest of their lives there as seniors.
The church is open during the day.
Location and parking possibilities
There is no parking directly at the church. The public parking garage is about 5 minutes walk away.