The City Library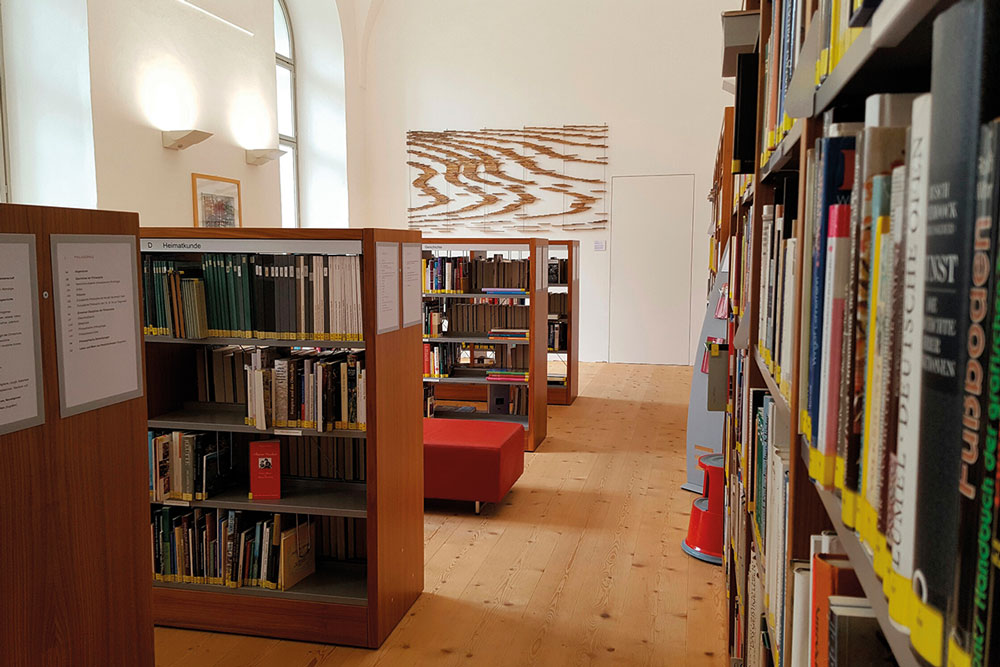 The Füssen City Library is located in the east wing of St. Mang Monastery – an ideal place to relax, sit back and browse. The offer includes over 42,000 books, music CDs, magazines, audio books and DVDs.
The reading café in the Orangery has daily newspapers and magazines, three Internet PCs and WLAN.
Events at the Orangery in the City Library
The city library and its association "LeseZeichen e. V." organize the monthly "LeseZeit" with Martin Harbauer, actor, graduate speaker and lecturer at the Bavarian Theatre Academy. The listeners can sit back, let themselves be read aloud and immerse themselves in literature and the art of speaking.
hours of operation
Tuesday and Wednesday:
13.00 – 17.00 o'clock
Thursday: 13.00 – 19.00 o'clock
Friday: 10.00 – 17.00 o'clock
Info:
Füssen City Library
(Entrance in the monastery courtyard St. Mang)
Phone: 0 83 62 / 90 31 44
www.stadt-fuessen.de/bibliothek