Sebastian Church at the Old Cemetery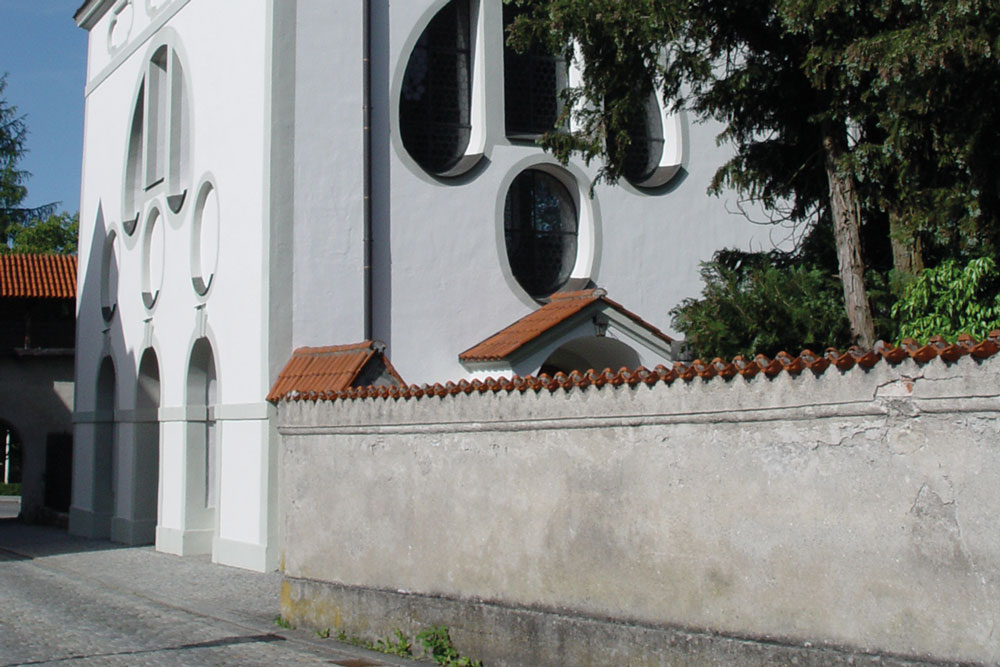 Originally built as a plague chapel in the late Middle Ages, the Sebastian church is located directly on the city wall. Gravestones from this period are embedded in the southern wall of the church. According to Johann Georg Fischer's plans, it was extended to a cemetery church from 1721 to 1725. South of the church, leaning against the city wall, behind a wall is the Old Cemetery, also called Sebastian Cemetery. Built in 1528, burial monuments from the 18th and 19th centuries can be found here. At the back is the cemetery of the Franciscan monastery. Directly at the city wall there is a memorial and resting place of stillborn children.
The church of St. Sebastian is closed most of the time, you can look inside through the windows from Klosterstraße.
The Old Cemetery is open daily from 7.00 – 19.00 (April to September) and from 8.00 – 17.00 (October to March).
Location and parking possibilities
Parking is not available directly at the Sebastiankirche. The park underground car park is only a three-minute walk away.