The rococo church of Ortisei in Seeg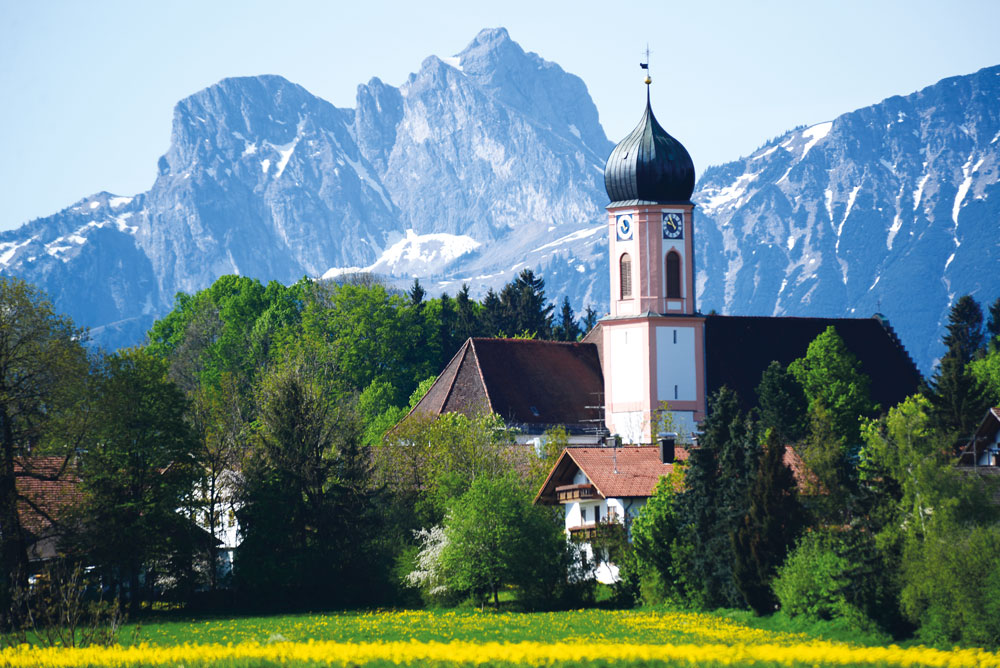 Around 1730, the Rococo replaced the opulent, magnificent style of the Baroque in European art and countered it with a light, almost imaginatively decorative elegance. At that time, a handful of first-class artists in Seeg probably created one of the most beautiful rococo jewels in the Allgäu: the parish church of Ortisei.
The church was designed by the famous architect Johann Jakob Herkomer (1652-1717). Because of its similarity to the Wieskirche Steingaden it is also called "The Small Meadow". Three altars, ceiling paintings, frescoes, stucco elements and paintings still impress visitors and art historians from all over the world today. Most of the frescoes and paintings are by Johann Baptist Enderle and Balthasar Riepp, the stucco by Andreas Henkel. Between 2005 and 2007, the parish church was extensively restored and included in the list of the Hague Convention on Cultural Heritage.
Information on guided tours can be obtained from the parish office at +49.8364.272.
Information:
Kirchplatz 5, 87637 Sea
Opening hours:
Open daily
Church services:
Wednesday 19:15h
Friday 9:00 am
Saturday 19:15h
Sunday 9:00 am