Impressive lechfall
The Magnustritt in the rock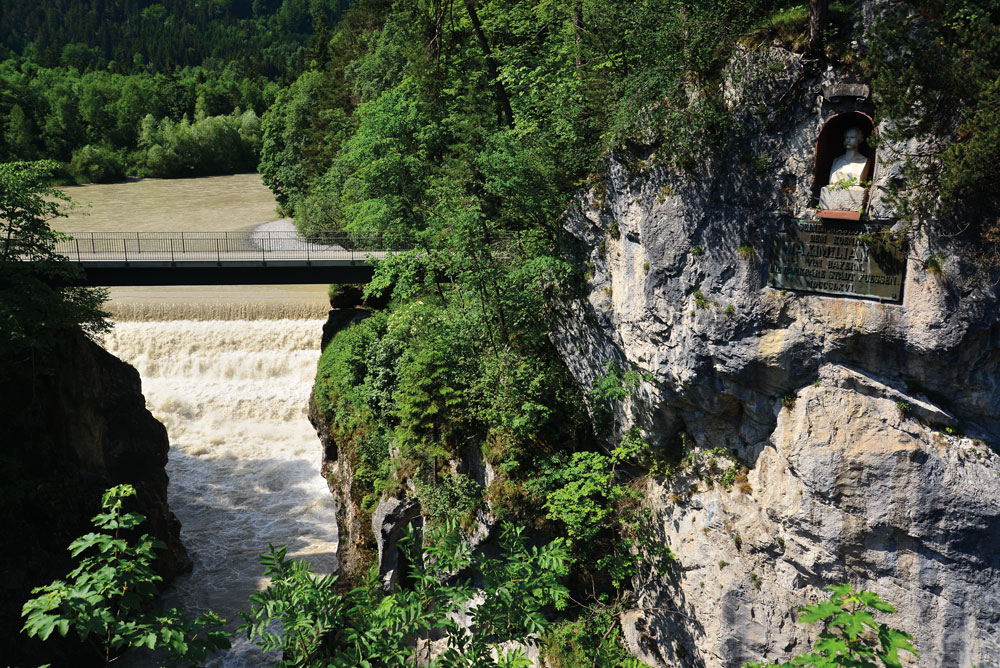 Shortly before the Austrian border, near Füssen-Ziegelwies, is the gorge with the famous Lechfall, with the Maxsteg and Magnustritt. The Lechfall is a unique natural monument in the Bavarian Alps. The Lech falls down in an imposing waterfall in five steps by about twelve metres on a wide front. Below the waterfall, the river narrows and enters the Lech gorge, which the Lech has dug into the rock over thousands of years. The rock in which the Lech has cut itself consists of limestone and dolomite, which was deposited in a shallow sea some 235 million years ago. The Lechfall was formed towards the end of the last ice age around 12,000 years ago. After the Lech glacier melted, a large lake formed in the Lech and Vil valleys which stretched as far as Pfronten. At today's Lechfall, the water masses once fell more than 100 meters into the depth. The Lechschlucht gorge is the only one in the entire Bavarian Alpine region through which a larger Alpine river can still flow freely and unimpeded by man. The narrow Maxsteg leads over the Lechfall, from which one gets an impressive impression of the natural monument – especially at high tide!
It is said that the gorge gave the town of Füssen its name (lat. faucus = gorge) and produced many mythical stories. Until 1920 pilgrimages were still taking place to the Magnustritt, a rocky outcrop at the Lechfall. It shows the footprint of Saint Magnus, which he left on the run from the heathens. The so-called magnus step, a petrified depression, is interpreted as a footprint.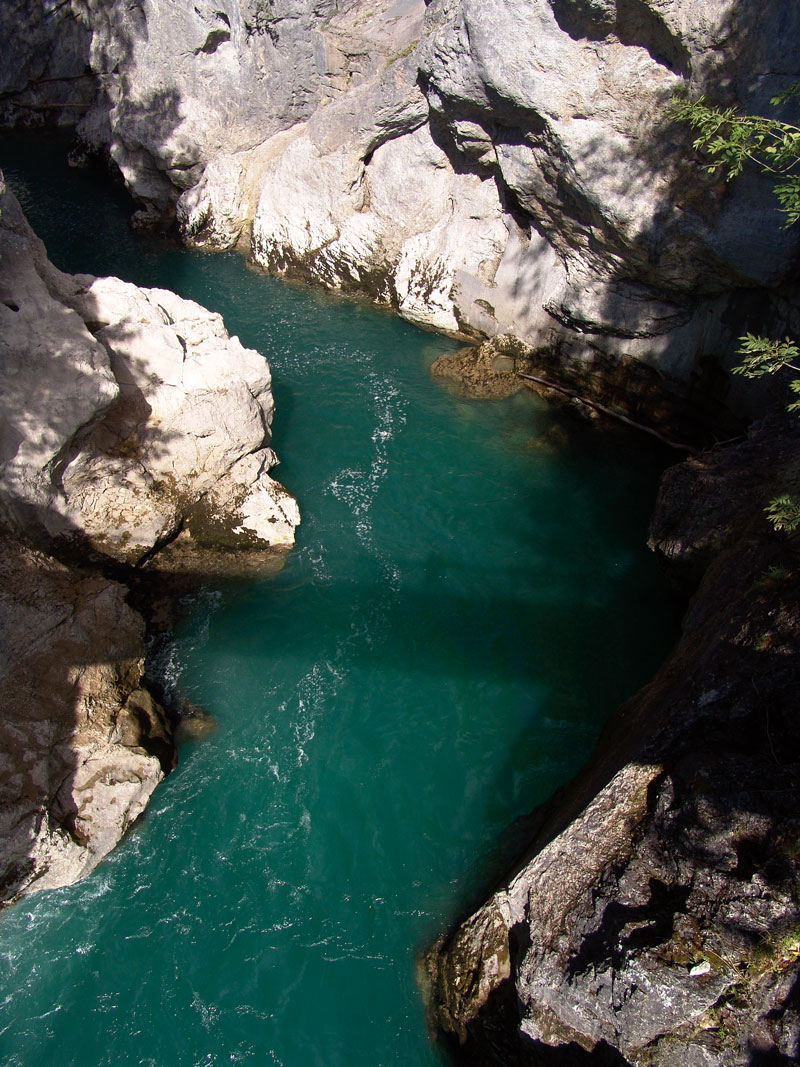 Magnus (1193 – 1280)
was religious saint of the Benedictines and so his devotion can be found above all also in Benedictine monasteries. In the Alpine region he was revered as the patron saint of the natural sciences.