Mountain guesthouse Bleckenau (1,167 m)
The Hunting Lodge of King Ludwig II.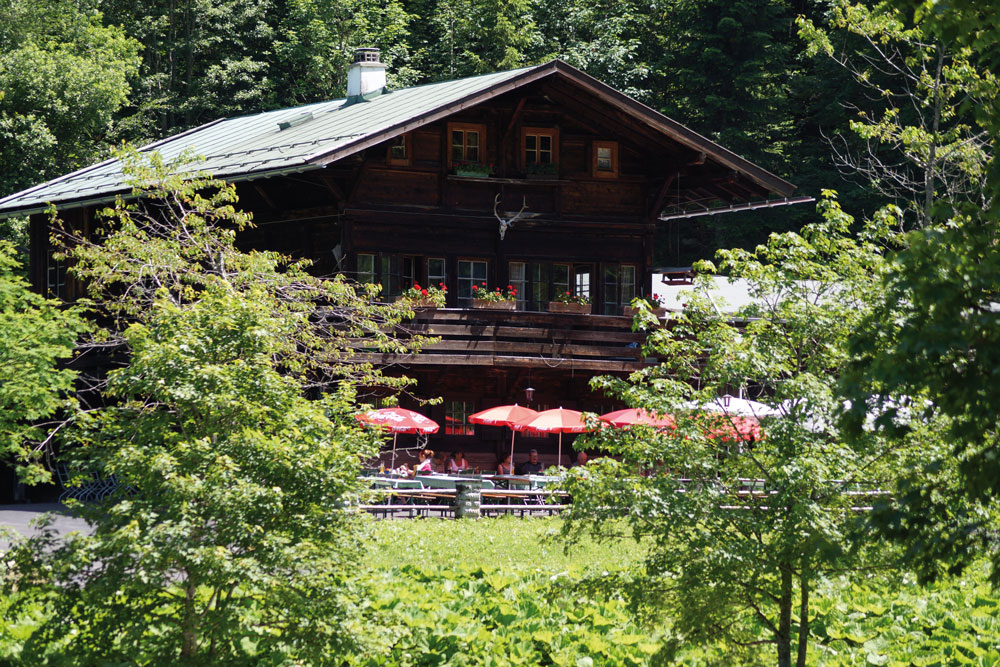 Behind the fairytale castle Neuschwanstein lies the hunting lodge of King Ludwig II. in a beautiful landscape. Around 1850 King Maximilian II had the "Schweizerhaus" built there for his wife Marie – today's mountain inn Bleckenau. On the meadows one finds the origin of the name: "Blecken". It is the old Bavarian name for coltsfoot plants, which are represented in the "Blecken-Aue" in summer with particularly impressive specimens.
Tour 1: From Hohenschwangau the path leads steeply uphill to the bus stop "Jugend", where the buses stop. If you like, you can continue walking from here to Bleckenau or take the bus. Walking time approx. 1.5 hours. fez
footwear is required.
Tour 2: Another nice tour to Bleckenau is over the Tegelberg. From the top station, a comfortable footpath – the old nature trail Ahornreiterweg – always goes downhill, always remember to bring sturdy shoes, enough to drink and eat and suitable clothing.
Opening hours:
Daily 9.00 – 18.00 o'clock
Bus service from Hohenschwangau, opposite tourist information: 11, 13, 14, 15 and 16 o'clock.
Last descent: 17.00 o'clock.
Phone: 0 83 62 - 8 11 81