The revolving hut
South Tyrolean Pleasure & Allgäu Delicacy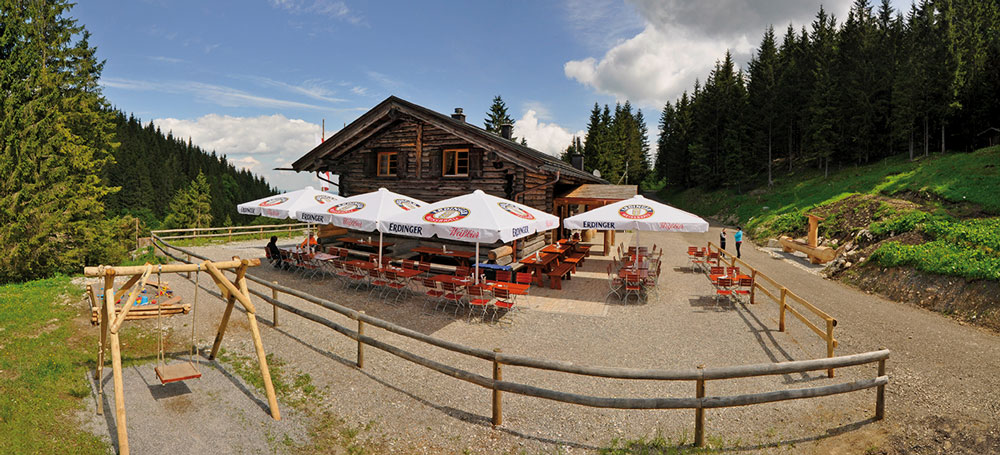 The hut in Schwangau has always been a popular destination for tourists and locals. The good cuisine of Hubert Winkler and Andrea Vogl, the innkeepers of the revolving hut, quickly got around. Winkler, who comes from the Vinschgau, has turned the hut into a South Tyrolean oasis of pleasure in the middle of the East Allgäu – with Schlutzkrapfen, bacon and Kaspressknödel, Nocken-Tris (cheese, spinach and beetroot), buckwheat cake and much more. A pleasure you can't resist. 400 metres of altitude difference and almost one and a half hours of ascent on a wide forest path whet your appetite for South Tyrolean specialities.
Every Friday there are spare ribs on reservation!
The revolving hut
Schwangau · Phone: 08362 9303633 · www.drehhuette.de
Opening hours can be found on the homepage. Closed on Monday.