The Tyrolean Stadl (1,270 m)
Beautiful views from Breitenberg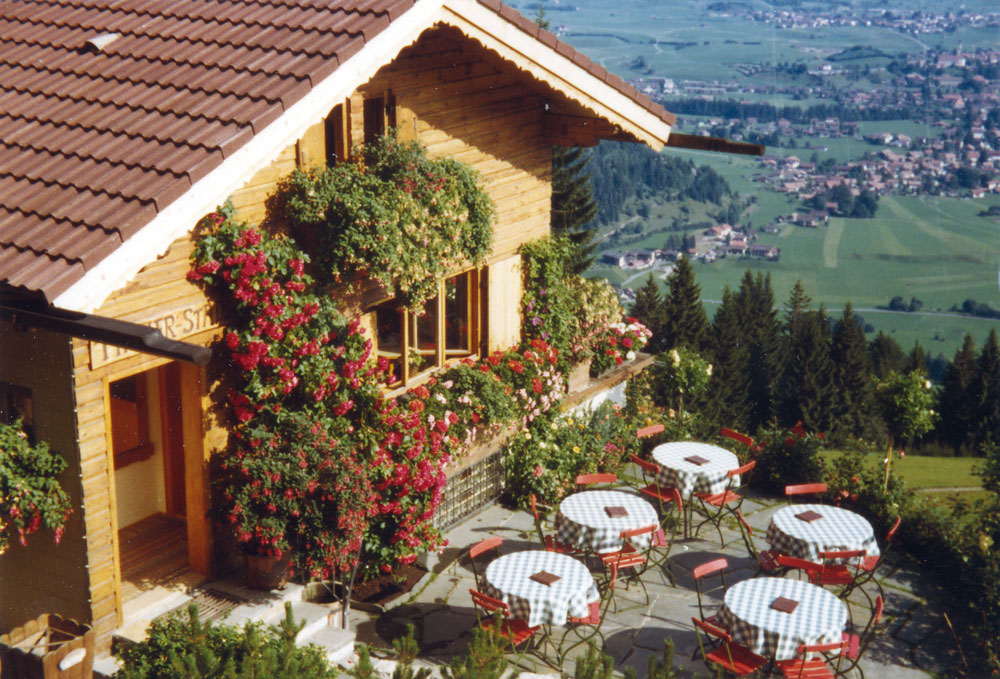 Since 1961 there is the Tiroler Stadl, which can be easily reached in one hour from the family lift in Pfronten-Steinach. It is a beautiful path that is also suitable for children, among other things. If you are a good observer, you will discover wild herbs and the typical Allgäu mountain flowers along the way. At the top, the hiker can look forward to a wonderful view and a good snack.
Tiroler Stadl
Pfronten-Steinach · Phone: 0 83 63 – 61 21
Closed Wednesday and Thursday, except on public holidays.