Cast-iron fountain
Place: Kappenzipfel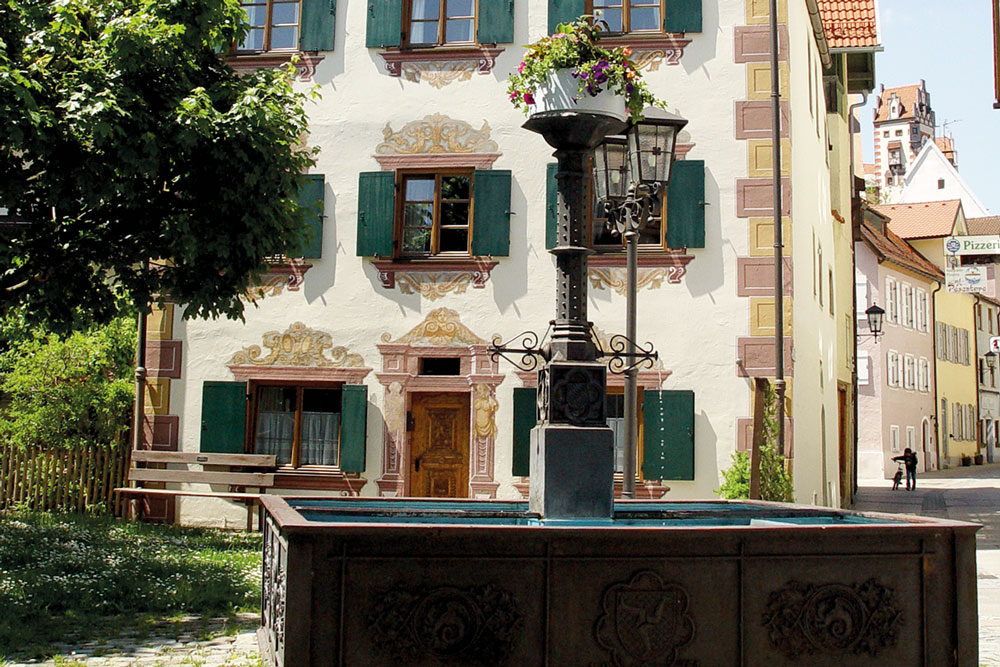 As an important preventive health measure, the city erected new tubular wells in 1872, which were connected to the new water supply network. In May 1872, three cast-iron fountain boxes, which were cast and assembled by the "Königliches Berg- und Hüttenamt", arrived from Sonthofen in Füssen. A large fountain was placed at the tip of the cap. The other two were placed in the Hintere Gasse and in the outer suburbs. But these
were later sold and now decorate the village squares in Rieden and Roßhaupten.
The city coat of arms with the year "1871" – laterally framed with two dragon coats of arms – adorns the fountain box.