The 9Experience Trail
The biggest summit book of the Alps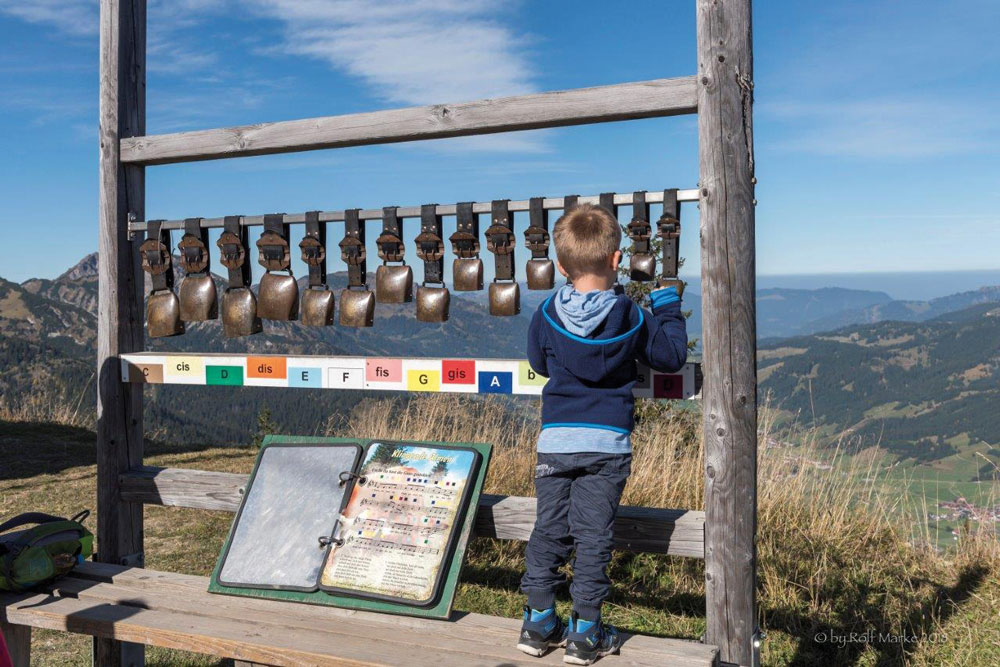 The area around the Neunerköpfle offers a wonderful fauna and flora, not to forget a wonderful view. On beautiful days and with clear visibility you can see the Zugspitze very well.
On the 9erlebnisweg there are eleven stations that provide information about the diverse nature, the unique mountain world and the animal kingdom.
Twice a week free guided tours are offered around the Neunerköpfle with explanations of the stations and an entry in the "Largest summit book of the Alps" with the experienced ski and mountain guide Klaus. Meeting point is at the mountain station Neunerköpfle.
The largest summit book of the Alps is 3 m high and comprises two sides, each 2.3 m wide. You will learn general information about the origin of the summit books, read the funniest summit book sayings, create and write your own saying and thereby perpetuate yourself.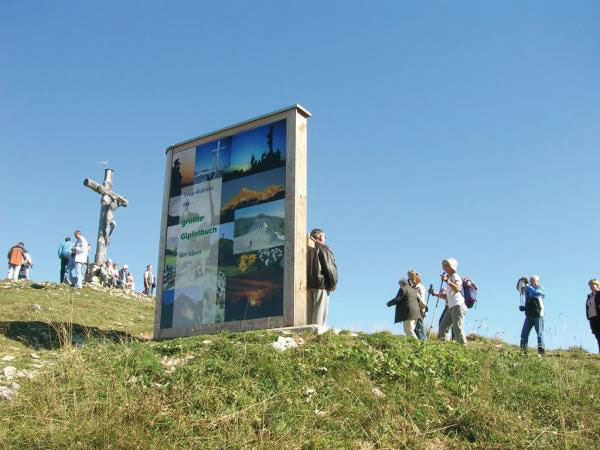 Directions: The route starts at the top station of the 8-seater gondola lift Neunerköpfle in Tannheim. Depending on the speed and stay at the stations, approx. 1 – 1.5 hours have to be planned.
Who still has puff, makes a short side trip on the summit of the Neunerköpfles. The trail can be walked daily in all weathers. The trail is also well maintained in winter.