Bird experience trail at the Alatsee
A hike for the whole family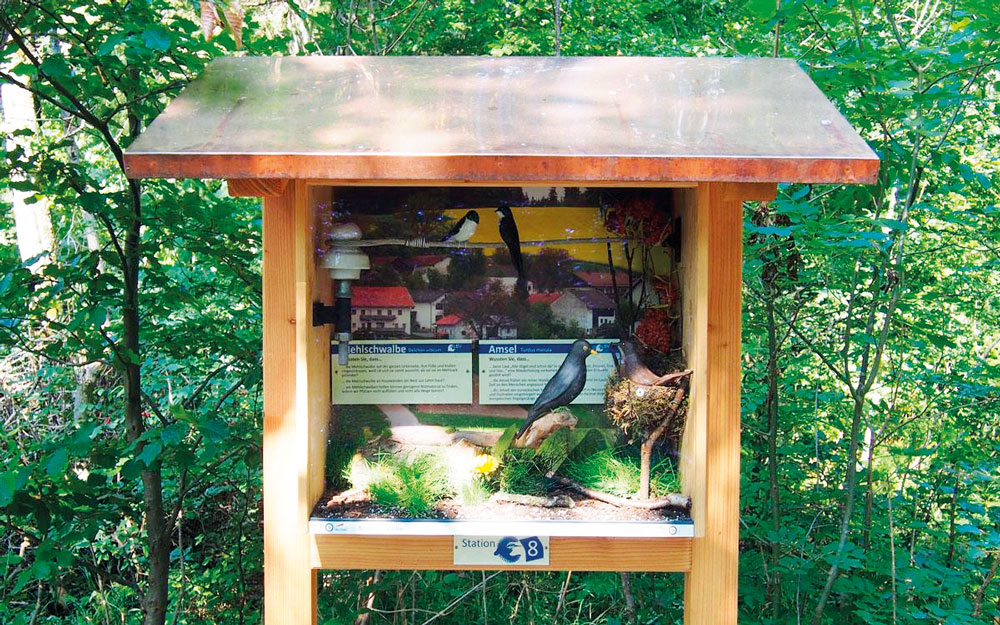 Since June 2015 there is a bird trail in the Bad Faulenbacher Tal with a length of about 2 kilometres, which leads around the Alatsee. The bird trail can be walked on with prams and is suitable for families. Visitors are introduced to the local bird world in 10 showcases with exclusively manufactured clay models. The habitats and extraordinary characteristics of the birds are explained in detail on display boards.
The LBV also offers a bird call hike.
Duration: approx. 1.5 hours
Costs: with FüssenCard 1.50 Euro, without FüssenCard 3.00 Euro, children up to and including 17 years free of charge
Meeting point: 10:00 am at the parking lot at the Alatsee
Registration: without registration
Organizer: State Association for Bird Protection in Bavaria e.V. [LAPD]
Dates 2018: 11.06., 25.06., 09.07., 23.07., 06.08., 20.08., 03.09.