The smuggler's path to the Iseler
Great fun for the whole family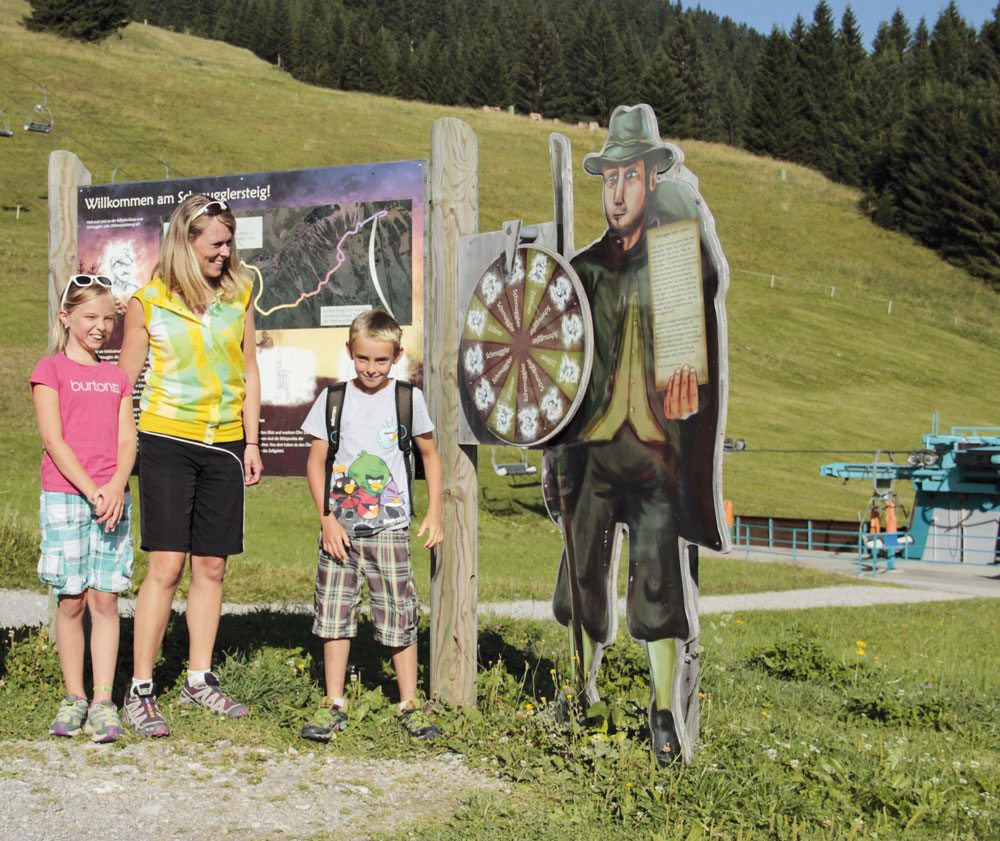 The hiking trail called "Schmugglersteig" from the Wannenjoch to the Iseler: This trail was a popular smuggler's path because of its proximity to the border, of which you can still feel a lot today. A unique adventure for young and old. Already at the valley station you will be welcomed by the so-called "black man" and you decide which role you want to play: that of the smuggler or that of the border guard.
Arrived at the top station, you will receive the smuggler's and border guard's utensils and be introduced to the respective task. Now they hike through the smugglers' path and are to transport the smuggled goods from Tyrol to Bavaria as smugglers and locate as many smugglers as possible as border guards. Once you have completed the task, all hikers, whether smugglers or border guards, receive the "smuggler's passport".
And if it doesn't work right away at the beginning, there is the possibility to come back!
Start at the valley station Wannenjochbahn in Schattwald (Tyrol) or at the valley station Iselerbahn in Oberjoch (Allgäu). The hiking bus between Oberjoch and Schattwald runs every hour.
Route description: Accordingly, the route is still to be completed today, hidden and wildly romantic. After the ascent with the Wannenjochbahn from Schattwald, the trail starts directly at the top station. It leads in an airy ridge hike over the Tyrolean border to the mountain station of the Iseler – mountain railway. On the way, many an exciting "Allgäu borderline experience" surprises. After the descent into the nearby Oberjoch you can take the hiking bus back to Tannheimer Tal.
Parking: At the bottom station of the Wannenjoch cable car in Schattwald – with costs.