The Maura
The brewery inn "Schwarzer Adler" in Vils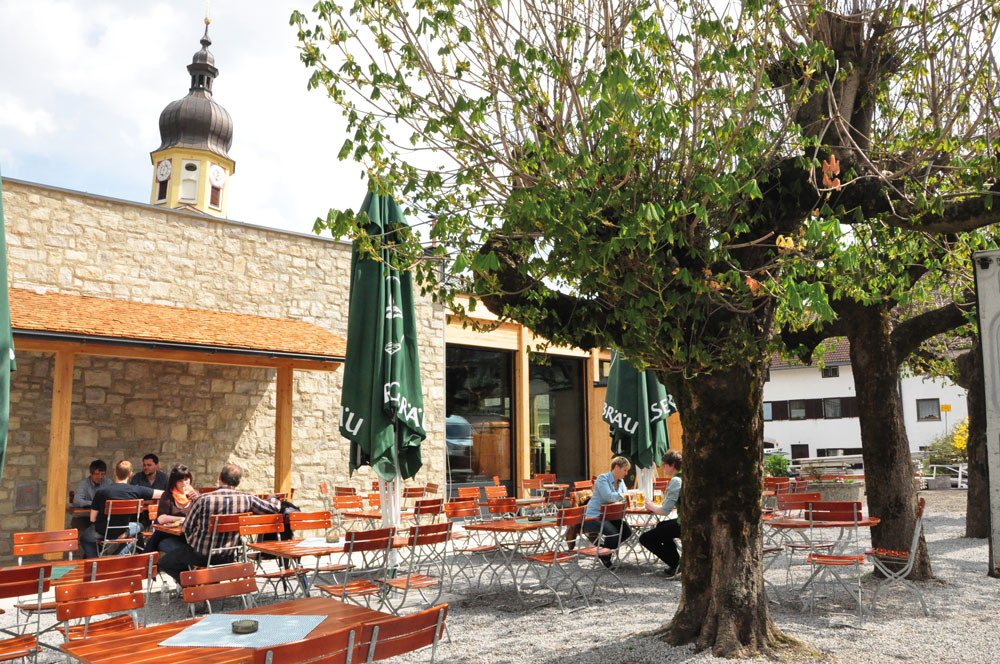 It all began more than 300 years ago, when Josef Anton Lob's grandparents opened the inn Schwarzer Adler with their own brewery in the Stadtgasse ("Fürst" house) around 1711. Josef Anton Lob married Maura Gebhardin from Weißenbach in 1786. After the death of Josef Anton Lob, Maura Gebhardin married the surgeon Stadelmayer. Around 1816 Maura Stadelmayer began to build the present Black Eagle in her herb garden at the lower city gate.
It is the origin of the house name "The Maura", which is still in use today. Today it is the brewery inn par excellence. This is where everyone meets. The regulars' table culture is still lived in the "Maura". Here young and old sit together at the tables. Foreigners who do not come from Vils enjoy the pleasant atmosphere and are enthusiastic about the communication meeting point. "We have a genuine inn culture here," describes Managing Director Lena Wörle excellently. Tyrolean dishes are among other things on the menu. The variety is great. And if the weather is good, barbecue outside in the beautiful beer garden from 6 pm on Fridays.
The fact that pub culture and brewery are closely linked is not only true in Bavaria. Benjamin Hosp, who is responsible for the brewery tours, is pleased about the good response. "We have many groups that register, but also individuals who are interested in the art of brewing," he says. The tour of the brewery, which is anything but boring, takes just under an hour. This includes tasting malt grains which, if chewed long enough, taste sweet. At the end of the tour, you will stop at the inn and finish off with a beer, which is included in the price. If you like, you can also buy a "6-beer Tragl beer" for your home.