The Doser Waterfall
Where the dragon watches...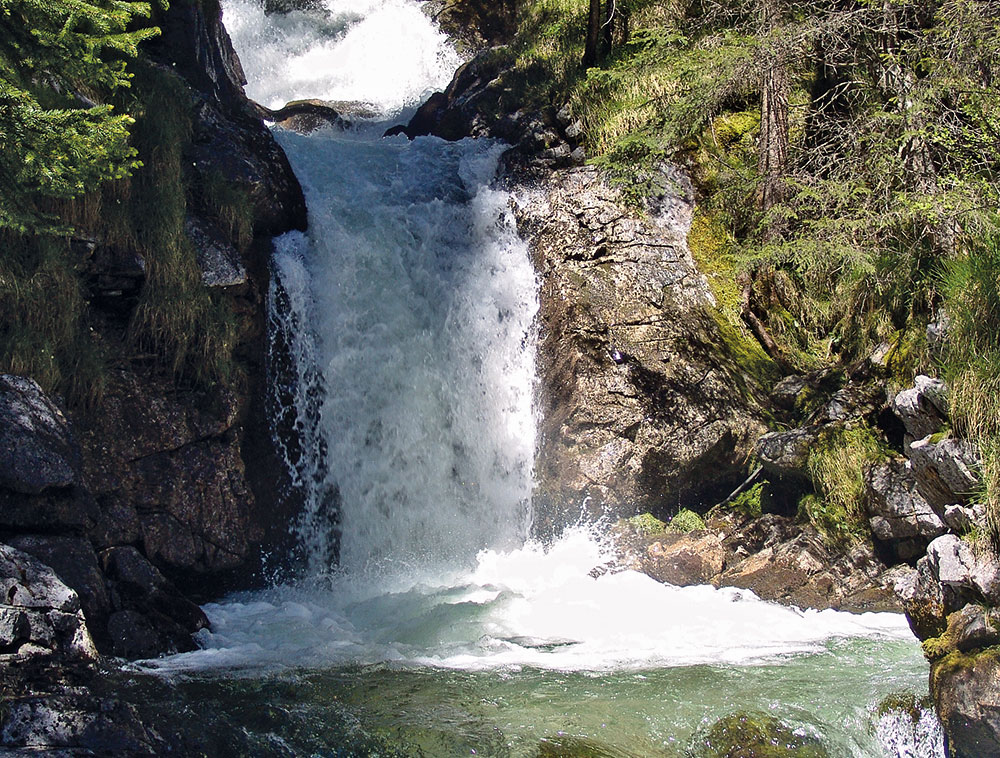 This waterfall rises annually to St. Georgi (23 April) and runs dry again to St. Martini (11 November). Peter Linser has summarized the legend of the Tuosenbach and Klingenloch in his myth book.
It says: "A strange natural phenomenon appears in the hamlet of Luxnach near Häselgehr. The "Tuoserbach" emerges from a rock grotto foaming wildly and rolls itself into the depths, where it once drove a mill. Strangely enough, the water runs dry at Martini (11 November) and only comes out of the mountain again at Georgi (23 April). Blame for this peculiar phenomenon is a dragon, which opens and blocks the strange brook at the right time.
In the wide Karen of the top of the board above the Hagler valley there is an almost circular opening, the "Klingelloch", next to many cracks and crevices. A shepherd is said to have thrown a knife into it once and heard an endless ringing, after all, it is now where the "Toserbach" flows out of the stones.
Wegbeschreibung:
This little walk starts in Häselgehr. From the main road a small road leads left before the Lech bridge in the direction of Luxnach. After approx. 20 m a signposted path branches off to the left of the little road. Over meadows, through a small forest and through pastures one reaches the waterfall in a few minutes on a flat stretch. Parking: Above the church you can park next to the cemetery.