The Calvary in Füssen
Füssens most beautiful viewpoint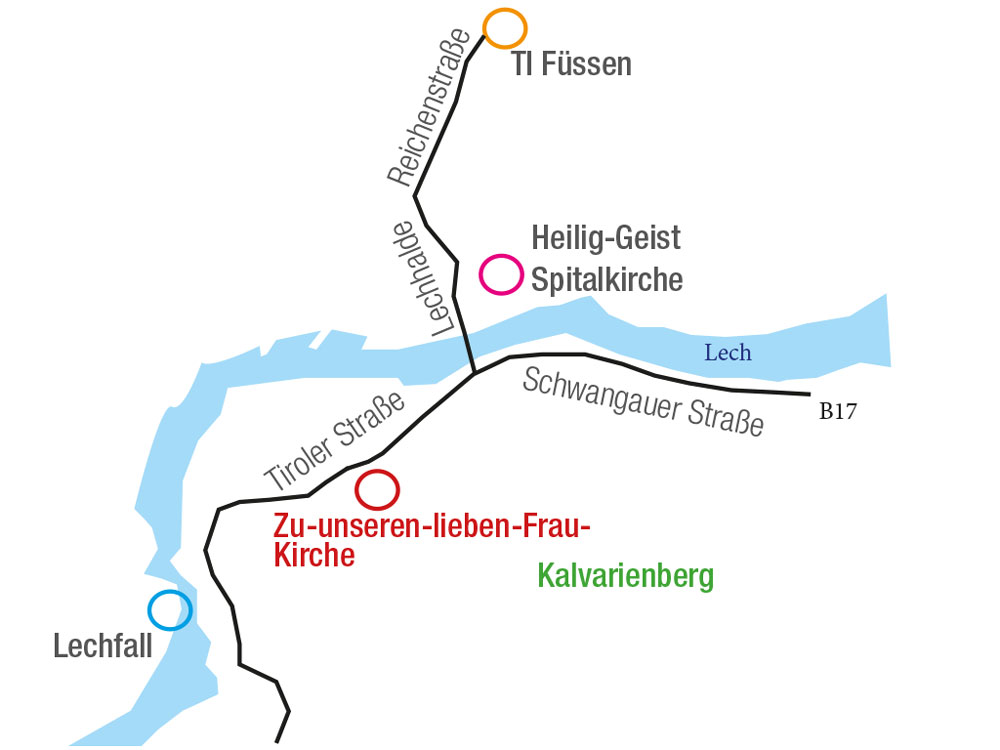 Like many people of Füssen today, King Ludwig II liked to travel to Calvary on the Station Trail – for the last time on Good Friday in the year of his death in 1886 – and it is said that he prayed in black at all 14 stations. The Füssen Calvary combines religion, nature and art (so-called "Nazarenes") in a special way. Calvary was built in the 19th century following the initiation of Johann Baptist Graf, then pastor of Füssen. Fortunately, at that time, in 1837, Crown Prince Max had Hohenschwangau Castle rebuilt by the architectural and theatrical painter Domenico Quaglio (1787-1837) in the neo-Gothic style. Many painters found work in the castle and later in the design of the chapels. King Maximilian and his wife Marie were generous supporters in the construction of the Füssen Calvary. The summit chapel was designed so that the lighting could be seen from it inside Hohenschwangau Castle.
As already mentioned there are 14 stations. The ascent takes about half an hour. During the ascent from the "Frau-am-Berg Church", take time for the small chapels on whose altarpieces Christ's Passion is traced. With the Kalvarienberg summit you reach one of the best photo points for the old town of Füssen and the royal castles of Neuschwanstein and Hohenschwangau. From the viewing platform you can now descend to the Schwansee on the opposite side. The Swan Lake Park with its species-rich flower meadows, where rare orchids can be found, stretches around the Swan Lake. On the way back via Königssträssle you can make stops at the Ziegelwies Forest Adventure Centre and the Lechfall. Route variant from Schwansee: via the Fischersteig and the Alpenrosenweg to the Forest Adventure Centre.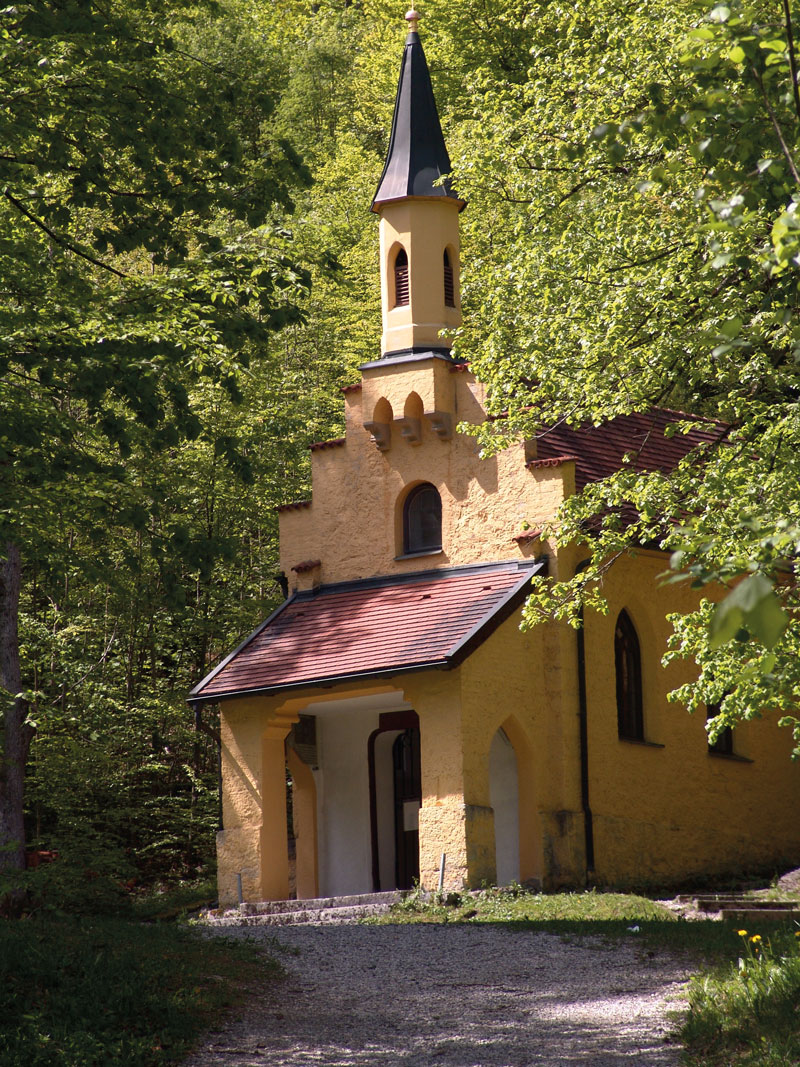 Parking: Parking at Lechfall.